I love investigating interesting analogs to see whether there is some deeper causality. This is one worth pondering for a little while.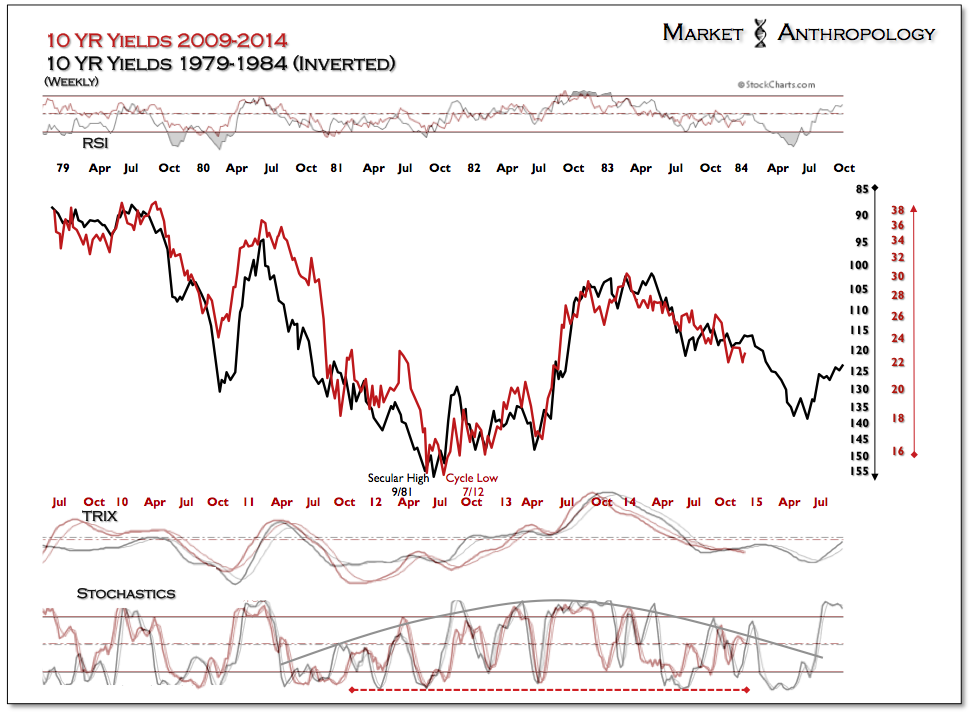 James Montier from GMO in an interview:
So what's your most impoartant advice to investors now?
Be patient. Don't take it from me, take it from Winnie the Pooh: Never underestimate the value of doing nothing. Never forget: You can't know the future. Hold a lot of dry powder now. 50% of our portfolio today is in cash or some form of short term bond holdings. If we do get a dislocation in equity markets, we will have the ability and deploy that dry powder. That's the time to buy.
Lastly, according to David Kotok you should sell oil related ETFs XLE and XOP. Would have been great advice in June this year. Not sure that useful now but who knows Crude could continue to make new multiyear lows.